WILLIAM LEVY GUTIERREZ
dethmaShine
Apr 21, 04:59 AM
You must live in a alternate univerise if think that Apple users are tech savy. You average user is very happy to have Apple control thier experience, ie they are techtards. And frankly owning an Apple product is the best thing for them, with a PC etc they will just get themselves into trouble.

If your still under some illusion of how tech savy they are read through the macrumors forums...... and remeber they are the more tech savy ones!

I have moved every family member over to mac who has no idea about computer, they are happy. The people I know who work in IT, develop and are really tech savy, still have a PC (and an android, some have both android and iphone)

Love those misconceptions. Good going. Right one for you.
---
William Levy
PghLondon
Apr 28, 01:34 PM
It would help the iPad, in the manner you are describing it, if, like an Android/Honeycomb tablet it was a machine in it's own right.

If you look at the way it works, and the way Apple have designed the OS, it's obvious that Apple do not see the iPad as an independent PC, and that Apple themselves see it, and have designed it to be just an extension of your "Real" personal computer.

We are having to rely on 3th party apps to get around Apple's official built in limitations for the device, It's linked totally to just one computer running iTunes, you can't even connect it to say your PC, your friends, PC and your works PC to upload and download data to and from the various machines.

The iPad, as designed, with Apples official software is made so that you set thing up and organise things on your PC or Mac, then you dock your iPad (your mobile extension of your PC) you do a few things, then you come back, re-dock the iPad and it get's backed up.
<snip>


This whole argument is asinine.

If you don't have a PC, there's nothing that you need to "sync" or "move files" from. And the iPad works perfectly fine on its own.

You're saying that "if I have files on my PC, I need a PC to get them to my iPad". No kidding!
---
william levy. william levy
gnasher729
Oct 31, 08:15 PM
Yeah I know. So are you thinking the Dual Clovertown may be a dog 'cause both sets of four cores have to share one bus each? If it won't really run faster what's the point? I hope that isn't going to be a problem for "simple" video compression work which is all I want it for.

FBDIMMs are designed for maximum bandwidth, not for best possible latency, so they cope with this better than any other kind of memory. You may read that bandwidth is the bottleneck for these processors. However, that is only the case for pure copying operations. Code that calls memcpy () on all eight cores simultaneously will run out of steam quite quickly. However, most code does actually do some work with that data (like video compression), and the bandwidth won't be that big a problem.

Lets say you compress a two hour dual layer DVD with Handbrake at 1 Megabit per second. DVD = 9.5 GB takes ages to read from DVD, takes about two seconds to copy in memory. Copying the 1 Megabit takes two dozen microseconds. Most of the action will happen in L2 cache, so you should be fine.
---
William Levy se separa de su
I was talking about the invention of hydro?

Regarding nuclear subsidization, I'm quite aware of this fact. We subsidize ethanol, we subsidize oil, we subsidize nuclear, we subsidize wind, we subsidize solar. Seems kind of pointless, doesn't it? It's like playing roulette and putting a chip on every single number.

Naturally we should just hedge our bets on one right? :confused:

Here in reality, its pretty obvious to anyone paying attention that in the interim until renewables are able to take the stage as our top producers we have to go with an "all in" approach. There is no silver bullet at this point in time.
---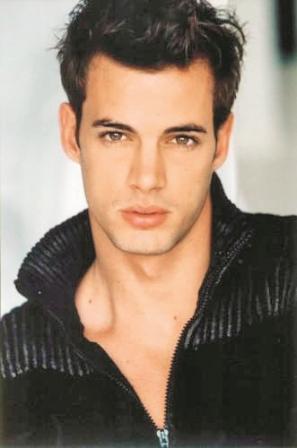 william levy y elizabeth
edifyingGerbil
Apr 23, 02:04 PM
Why do you say that it has to be the Judaeo-Christian God? If there is a god or creator-being, the chances of this god being the Judaeo-Christian God is infinitesimal.

lol, in all of the classical arguments for the existence of God, God was defined as being in the possession of the same attributes as he is in the Bible. If you could define God in any way you wished then I'm sure it'd be a lot easier to prove his existence.

The Bible, as you may or may not know, is the basis for Christianity, and the Old Testament is the basis for Judaism.

Hindu theologians take a different approach to these ontological problems.
---
William levy myspace images
TangoCharlie
Jul 12, 06:52 AM
Xeon! Conroe (Core 2 Duo)is going in the iMac

No, I believe Apple will pop the Core 2 Duo Merom into the iMac. It's supposedly a drop-in replacement for the current Core Duo processor the iMac currently uses.

Additionally, the Edu-iMac won't be upgraded for a while yet, so that when the new Merom iMac _is_ released (WWDC), there will be a bigger difference between the Edu-iMac and the full iMac.

I'm _sure_ that Apple has a surpise for us wrt the Conroe /Conroe XE CPU.... a nice smallish desktop Mac (we can hope, can't we?) :cool:
---
de su tophy William+levy+y
I've been with AT&T for many years and I can not remember the last time I had a dropped call. If I started having dropped calls I would change carriers.
---
William+levy+y+su+esposa+
NebulaClash
Apr 28, 12:45 PM
But any time a fad gets discussed over a period of years, it's no longer a fad, it's a trend.
---
Esposa de William Levy habla
It would help the iPad, in the manner you are describing it, if, like an Android/Honeycomb tablet it was a machine in it's own right.

If you look at the way it works, and the way Apple have designed the OS, it's obvious that Apple do not see the iPad as an independent PC, and that Apple themselves see it, and have designed it to be just an extension of your "Real" personal computer.

We are having to rely on 3th party apps to get around Apple's official built in limitations for the device, It's linked totally to just one computer running iTunes, you can't even connect it to say your PC, your friends, PC and your works PC to upload and download data to and from the various machines.

The iPad, as designed, with Apples official software is made so that you set thing up and organise things on your PC or Mac, then you dock your iPad (your mobile extension of your PC) you do a few things, then you come back, re-dock the iPad and it get's backed up.

That's the device that Apple made and how they see it.
It's not the iPad's fault. It's how Apple have made it.

The fact that with some 3rd party apps you can extend it's functionality beyond how Apple see the device is neither here nor there.

Personally, I very VERY much hope Apple do allow the iPad to grow into a fully independent device and break it's lock down link to iTunes.

Unfortunately, seeing as the iTunes link is Apple's money making link, I cannot see them allowing this to happen for a long time, meaning it will never grow to it's full potential as a fully independent device.

Well put.

This is why I don't think it's a PC. It's getting there but it's still too restricted in it's current guise.
---
william levy y sun esposa
iJohnHenry
Mar 15, 02:47 PM
Are you drunk?

I thought he was suffering from extreme youth.
---
su esposa
don't thank me, thank ct2k7 for saying just why islam is a threat to democracy.


Again, I didn't say that. But I thank you for being ignorant to my comments to your quotations made, from incomplete sources, showing your complete lack in want to participate.


So, follow the local law unless a sane muslim man commits apostasy (then sentence him to death as under sharia law).


Except this doesn't work, since a sane Muslim man would not revolt.


follow local law unless someone insults the name of muhammad or who is critical of islam.

The law is only accountable for Muslims.


so right there, we've gotten rid of freedom of speech and freedom of conscience.

:rolleyes:
---
william levy y jennifer lopez.
Unless Apple bucks their own trend of charging more for the Intel Mac replacements over the G4/G5 units, we may be in for a rather large increase at the higher end on up. Intel processors cost more than G4/G5 processors. The high end of any processor costs a lot more than the slower ones of the same type. Does all of this add up to price decreases or price increases? As much as I would like to see a price decrease, to me that just does not add up.
The only G5 machine replaced by an Intel version has been iMac and its price stayed the same.
---
Levy sacó suspiros y gritos
Hoping we see some sort of massive overhaul of Logic soon. Would be awesome.

please apple, don't make that
you already messed logic enough as of L9, don't dumb it down further and make it a garage band pro

and could you please bring real waveforms display in your apps? logic has the crappiest stereo waveform ever, FCP had a nice one(tho slow) but the new one loks uber crappy, not at all pro IMOHO
---
william levy y su esposa
Pay off Sony for PSP ports!!!
---
WILLIAM LEVY ¡SERÁ PAPÁ POR
Originally posted by Abercrombieboy
I don't understand you guys, you say that Windows XP is now stable and maybe you are right, and you say that PC's are faster and the hardware is the same quality for less money.
William Levy / Getty
All you have to do is press CMD+~ it's right above the tab key. I figured it out the other day. CMD+TAB to switch b/w apps, CMD+~ to switch b/w windows.

Thanks for that one. Been using a Mac for 6 years and never found it. Saves a lot of F3 and click action :).

I find no need for this shortcut as setting Expose's all windows feature to a mouse button seems to be the easiest and quickest way to shift between open windows. Have you tried that?
---
y su esposa Kimberly,
fivepoint
Mar 16, 01:32 PM
That chart isn't going to fool anyone with a brain. All it shows is what is currently implemented. It says nothing about the potential contributions of all sources, how much they cost per watt, how much pollution they produce or whether or not they are renewable. It's a colorful red herring and you know it.

For one thing, there's no need for you to try to be a shill for the nuclear, oil, gas and coal industry - they already have well-financed lobbying operations and huge political influence. They'll get on fine without your "help". For another, it goes without saying that fossil fuels and nuclear are going to be used until they are gone. The energy demands are too great to do othwerise.

But they are called "non-renewable" energy sources for a reason, and they all pose major pollution problems that we are still struggling with. There is absolutely no good reason not to aggressively pursue the development and adoption of renewable energy sources as soon as is practical. Some day they will produce the bulk of the world's energy out of necessity if nothing else.



So in other words, without non-renewable energy, human civilization falls? That's a ridiculous stance.


The things we hope are reality and things that actually are reality often times greatly differ. People sing the praises of wind and solar, but the honest to God truth is that they can't compete. Not even close. It takes THOUSANDS of giant windmills to produce what one tiny nuclear power plant can. Can we put those in your back yard? Or how about off of your state's coast? How about solar... how long exactly does it take for a solar cell to pay for itself? The chart shows that despite heavy federal subsidies that such alternatives are STILL wholly incapable of doing the job we'd need them to do without nuclear, coal, oil, natural gas, etc. The ONLY one that has proven it's worth is hydro. That that was created out of pure invention, not a government subsidy.

Let the free market determine which technologies win. Stop wasting our money on advancing idiotic technologies which haven't been able to prove themselves after 20+ years of subsidies. If there's wealth to be earned by developing such a technology, it will be developed.



Oh come on! You know what the answer to that will be. Panic wins every time as it makes better TV. :rolleyes:

Potassium Iodide tablets (retail $10 bottle) going for $500 on eBay. People are so stupid sometimes...

Yes, people have much potential for stupdity. They also have much potential to accomplish great things. Even (especially) without government holding their hands.




How's that going to work? People have to be fed too...

You're operating under a few false assumptions. First, bio fuels do not have to compete with food at all. Switch grass, moss, algae digesters, etc... its a quickly evolving world. Second, a great deal of our food price is wrapped up into transportation of said food. Third, using corn for fuel doesn't mean people go hungry, it only means that the price of corn goes up. Consequently prices of other goods might go up or down. What we probably agree on is that ethanol, etc. should not be subsidized.
---
William+levy+y+su+familia
toddybody
Apr 15, 10:36 AM
This post is not doing much to convince me.



It shouldn't matter to you what other people do. So why do you care?



Why? Because you did it first. You jumped after gay people in your post. We reacted. Get real. If you speak and attack people, they will react and respond with their own opinions. If you can't handle that, you're going to have a very difficult time in the future.

Then, you know what, you should have left at that. I can accept and understand that no two people will always agree. Hell, these forums are flooded with arguments, every single day, and that's fine. Go ahead and argue your point of view against mine. I can take it.

What I will NOT tolerate is disrespect. You had no business accusing me of self-hatred, since you know nothing of me. One does not need to hate himself/herself just because they disagree with certain things. Would it be fair to say you "hate" Apple because you don't think the new MBA's have a C2D processor? See my point?

Anyway...I'm done. Obviously people have very different views and this site, for me, is about relaxing and taking my mind off work and everything else. I'm not going to sit here and argue and debate with any one of you.

Ok, everyone needs to chill. And Darth Maul...back off Caliber. Your militant defense of morals is counter productive.
---
William Levy enfrenta un nuevo
I thought it was appropriate for this line. It's not in my main repertoire but I thought it worked.

LOL i think it fitted the post just perfectly

back to OP theres a huge fire raging in Kesennumma...this quake is eating japan for breakfast, lunch and dinner...but i have seen some videos on youtube and im amazed that the japan population are just trying to get on with their normal days. Take this one for example: clicky (http://www.youtube.com/watch?v=AobhPsc4Xfc)
---
Android: Oh, and I can surf ALL of the web, including Flash sites and Hulu.
iPhone: And by ALL you mean everything except sites that use Silverlight, or Active-X, or ...
Fixed that for ya! ;)
---
Most of Punjab belongs to Pakistan, not India. But yes, in the Indian part of Punjab, I'm sure that most honour-killings are not within Muslim families.

Hence I suggest that it is not purely religion based.
---
I have consistently had problems with dropped calls ever since I switched from the original iPhone to the iPhone 3GS, they replaced my phone twice because of it. It would work for a while, but then drop calls, or get 10 call failures before actually placing a call, just to be dropped minutes later...

Yesterday I finally upgraded to 4.0.2 and it is even worse! Not only do I barely get any signal in my house, even when it shows I have a signal it still doesn't work. The problem seems to be when it goes into sleep mode it disconnects, because when I unlock it, a swarm of text messages and voice mails from missed calls I never received pour in...

I finally called up AT&T to see if there was anything they could do (maybe give me one of the femtocells to keep my 5 iPhone family plan happy (bill is almost $300 a month)... I was greeted by an unfriendly and unhelpful customer service agent. She pretty much told me there was nothing she could do (and when I asked about the femtocell she had no idea what it was, didn't even offer for me to buy it), and then she said its just the network, it happens to her all the time, I am probably in an area with poor coverage.

I told her to look it up on the AT&T coverage map it shows "best coverage" all around my house and where I live, pretty much most of Long Island. To which she said "coverage is not at all guaranteed", I flipped a bird and said "what the fu*k does that even mean, so I can get an at&t phone and pay for the service and you can't even guarantee I get service in any location around the world, even if you advertise it" to which she responded "yup". And I said, that's just ridiculous, I might as well switch to a carrier such as sprint or verizion (my parents have one of each) and they get service in our household. And then she said "Go ahead and switch". I don't remember exactly what I said after that, but she followed with other dumb remarks, such as, it could just be what your house is made of, or do you live underground? I'm sure I live in a cave lady... But I really can't bash all the Customer service agents at AT&T, some are great and very helpful.

Never the less, I was very pissed and disappointed with how AT&T is handling itself. Never have I had such poor customer service. When I had nextel and complained about their crappy service, they were very apologetic and offered me free stuff, and even if I never mentioned dropping them, but even hinted at the possibility, they would offer me upgrades and the works just to keep me... AT&T is just hit or miss, when the network works, its great and super fast, but if your in a high traffic or any other area, its the pits... Which is why I think people on the forums have such a hard time understanding these complaints. I bet the reason for the big change in satisfaction surveys has to do with geographic location. When I was in any other state but NY the service worked when it said I had service, but even then I could have full service, travel 10ft and get No service to show up on the iPhone, very spotty at best.

I am definitely going to switch my entire family plan over to verizion when our contracts are up in a year, I really hope they get the iPhone, if not, droid here I come! But to the rest of the community, has this ever happened to anyone else but me? Should I call back AT&T, at this point I would be willing to buy the femtocell, my phone doesn't work in passive mode, only gets service when I am on it and unlocked.

EDIT:
I actually looked up the femtocell, which is now called microcell to make sure I wasn't going crazy and to see if it is available in my area (which it is), and I saw a video that I just find hilarious! If you go to the following link and click on "increased signal strength" in the interactive video that loads on AT&T website for the microcell, it starts to play a video that actually shows how crappy their service is, with the guy having to hang out of the window to make a call... WTF? AT&T should fire whoever makes their commercials...
Check it out: http://www.wireless.att.com/learn/why/3gmicrocell/
---
You have to prove the rights existed in the first place otherwise I could argue the government is denying my right to drive a tank



The Catholic view does not demand the death of homosexuals, instead it seeks to change the behavior for they are lost sheep.

Why should we have to prove that we have the right to be married? Either we all are allowed or none of us should be allowed. Why are you more important than I am? Why should you be allowed to get married and I can't?

And your lost sheep comment is exactly what is wrong with the Catholic view. We aren't lost and we certainly don't need to change our ways based on archaic principals and hypocrisy.

The Vatican needs to clean it's own house and stay out of mine.
---
If you use keyboard shortcuts a lot - e.g. window switching, copy& paste, start+anything, you may find it different when first using it.
---